Feel free to be excited about the white tutu I recently purchased...
(Spacesuit is the store, be cool and shop there, blatantly the best store in the world/Wellington)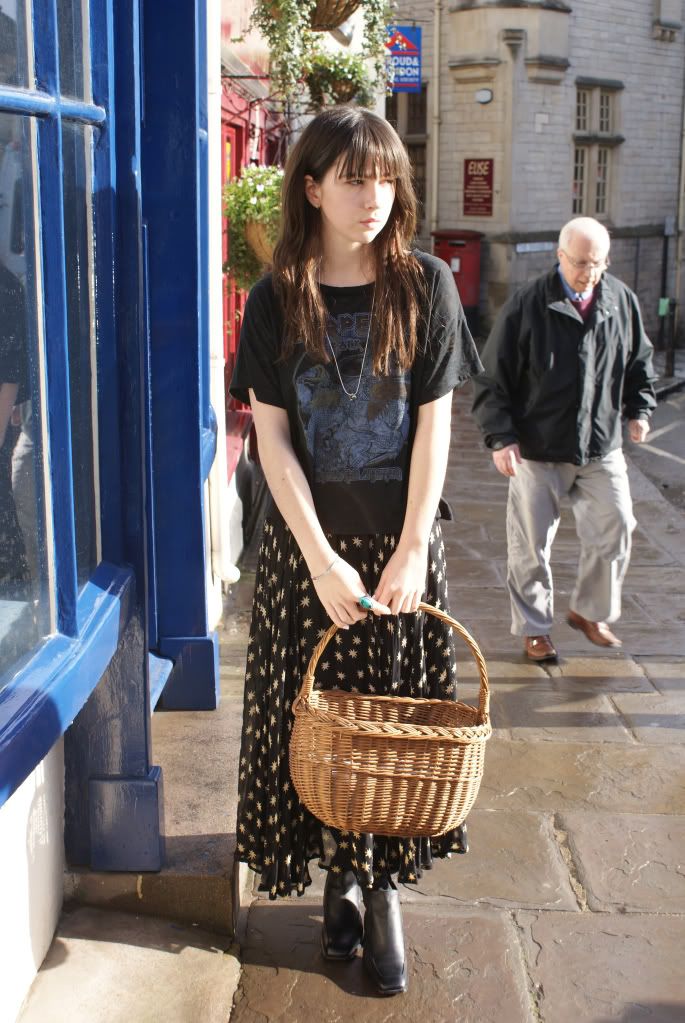 I'm incredibly in love with this whole entwining of fairyish and punkish styles.
I love tops with skeletons, I'm a sucker for black, for long skirts, any jewellery with a cross on it...
...but then I get serious thrills when I hide polkadot socks underneath the long skirt, or wear a semi see through blouse...or a lace pink bow in my hair whilst every other part of my body is completely covered in black...
...I imagine it's what it would be like if you were a Disney Detective...